Current Happenings and News
Thank you for your generous support! If you would like to make a donation, click here.
So much happens here each year. View our annual report.
Since the late 1960's, the Center has reflected the multiple needs and priorities of San Geronimo Valley and Nicasio residents. Our outstanding programs and services have a major impact on the quality of life for Valley residents from infants to seniors, families and singles, working people and retirees. We serve people from Woodacre, San Geronimo, Forest Knolls, Lagunitas, Point Reyes, Nicasio, Fairfax and other communities in Marin County. Thousands of people visit the Center each year to enjoy our arts, cultural, recreational and human services programs. Our youth programming serves dozens of families each year. We are proud to be the Heart of the Valley, playing a unique and vital role that enhances the lives and well-being of the people we serve.
The Next Valley Resource Guide Is Underway! Click here for details.
47th Annual Holiday Arts Faire
Bring family and friends to enjoy a festive afternoon of musical performances, delicious soup and salads, homemade tamales, Crafts Fair, greens workshop, and our spectacular Silent Auction! Santa will be on hand for the little ones.

Food – ongoing

Crafts & Artisan Goods Sale – 11 am - ongoing

Greens Workshop – ongoing – The beloved hands on workshop offered by Kristy Arroyo – make a wreath or otherwise get your greens on.

12:30 - 2 pm: Santa – West Room.

1 - 1:15 pm - Gan Halev Chanukah Fun – Valley Room.

1:15 - 2 pm Aztec Dancers.

2:15 - 3 pm: Dylan Thomas' A Child's Christmas in Wales – Valley Room.

3:15 - 3:45 pm: Terry Shea and Lagunitas School Band – Valley Room.

4 - 4:45 pm: Tim Cain – Valley Room.

4:50 - 5:30 pm: Lights of Life – Valley Room.


Our Crafts Fair will be brimming with beautiful and unique items.
It's a Beautiful Day Band
Saturday, December 10th, 8:00 pm
$17 advance/$20 at the door
Yes, the original famous for their iconic song "White Bird (In A Golden Cage)". Multiple albums were laced with classic cuts such as "Hot Summer Day", "Bombay Calling," "Girl With No Eyes", "Wasted Union Blues", "Time Is", "Dolphins", "Misery Loves Company", Santa Cruz, along with recent compositions.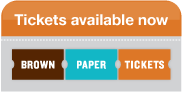 Alive with the Dead/A Fly On the Wall with a Camera
Sunday, December 11th, 4:00 pm
Susana Millman was a West Marin resident in the late '70s and early '80s, and many of you may recall her clothing emporium (with partner Zuni Picarelli), What's In Store. In the middle 1980s she switched careers to photography, which coincidentally was about the time that she a) became a serious Dead Head and b) was marched down the aisle by Jerry Garcia at her marriage to the Dead's publicist . . . .
The end result of all this is a wonderful book called Alive with the Dead/A Fly On the Wall with a Camera, which she is publishing in October. It's a deluxe coffee table book, 9" by 12,", with 256 mostly color pages in a slip cover with very fancy foil stamping. It's unique among G.D. books in that most of the pictures are not of the band on stage but offstage and backstage, doing special projects and such.
After a slideshow/talk presentation on the book, Susana will sign copies while everyone enjoys the music of Dead Again, Petaluma's finest Dead cover band. A splendid time is guaranteed for all.
Michael McQuilkin Family Music Hour XII
Saturday, December 17th, 7 pm and Sunday, December 18th, 3 pm
Lagunitas School Multipurpose Room, 1 Lagunitas Road, San Geronimo (around the corner from SGVCC)
$10 suggested donation
Join us for a special evening and afternoon of music featuring some of the Valley's greatest musical talent! Hear the Chavez family singers, James Tolbert, Tealy Gapinski, Kira Thelin, Andrew Giacomini, the Purkeys, Josh Witt, Alexa Davidson, Alexander McQuilkin,and other featured performers with the Valley All-Star band, Tim Cain and the Lagunitas Horns.
Come find out why this event has been packed every time – it's so much fun! Bring the whole family – it's a great reunion for the returning college students and everyone else.
KIDS WELCOME! "Music brings families together!"
Here is a video from Family Music Hour XI. Click to view.
New Documentary on Hunger in Marin Available Online
Spotlights ExtraFood and the SGV Community Center
Hungry in Paradise, a new 18-minute documentary on hunger in Marin by Emmy award-winning filmmaker Paul Colardo, is available to view here.
Here's a shot from the fabulous night with Barry "The Fish" Melton Band at the Community Center

Welcome back! - San Geronimo Valley Community Center after-school childcare and internship options
Dear Families,
Welcome back from all of us here at the San Geronimo Valley Community Center! As we dive in for a whole new school year, we wanted to be sure that all of our children and families know about our after school childcare and internship options which includes a few new things.
Kids in kindergarten through 3rd Grade Zoila's – Zoila's is now in Room 2 on the upper campus. Zoila's serves children in kindergarten through 3rd grade and as always, our staff will escort all kindergarteners from both Montessori and Open Classroom to Zoila's each day at noon. Children in 1st through 3rd grade will either walk to Zoila's in room 2 if they are arriving from Open Classroom, or by bus from the lower campus. Zoila's is open Monday through Friday from noon until 6pm. For Zoila's registration packet, click here.
For more information, please contact Julie Young at classes@sgvcc.org or Nicole Ramirez at nutrition@sgvcc.org
Kids in 4th grade and up The Loft – The Loft afterschool program is for all kids in 4th grade and up and is held in the Loft which is above the gym. The Loft is open Monday through Thursday, after school until 5:30pm and Fridays until 5. Loft membership is $300 for the year. For the Loft registration packet, click here.
For more information, please contact Heather Richardson or Howie Cort at LOFT@sgvcc.org or call 415-488-4118 x 218
Kids in 7th grade and up Internship Program - The San Geronimo Valley Community Center's Youth Job Training and Internship Program, is a well-rounded program that gives participants hands-on experience working in a community setting. Monthly meetings are held on the first Wednesday of every month of the school year. For the Internship application packet, please click here.
For more information, please contact Heather Richardson at LOFT@sgvcc.org
For more information, please contact the Center at 415-488-8888
Here's to an amazing year ahead! We can't wait to see you!
The Loft Teen Center (school year)- click here for sign up form. For 4th Grade & Up.
Senior Programs are hopping - click for details. Coming for lunch? Check out the menu.
Read highlights of our accomplishments in our most recent annual report - for example:
• 50 local Seniors, 60 years and over, were served healthy organic lunches each week – more than 4,000 meals annually.
• Our Food Bank provided 5,000 boxes of groceries and fresh produce to local residents.